UK Merchandising is a third-generation family run business, which has been serving its loyal customers since the early 80's. Initially starting as a garment producer, to very quickly becoming the UK's leading outerwear manufacturer. To now, successfully offering superior in-house garment decoration and merchandise solutions, from its two centrally based sites in the Midlands.
Our in-house state of the art garment and clothing production capabilities allow us to offer all our customers; fast turnaround times and competitive pricing, with an unrivalled finish; where quality is not compromised and always at the forefront of every job!
UK Merchandising will create your range by deploying a team of highly-skilled experts and brand guardians, ensuring your precision finished clothing and merchandise selection is of a high standard, with a quality finish, unique to you, your project and theme, allowing you to achieve an enhanced level of execution, in-line with your brand and your guidelines.
Associating your brand with UK Merchandising allows you access to the largest assortment available on the market, through an established, compliant and eco-conscious network of clothing and merchandise partners within the UK, Europe and beyond.
Being family owned and operated allows us, more than any other clothing and merchandise specialist, to support you locally and globally with a personalised service, which is built to cater for all your clothing and merchandise needs; we think global but act local, offering you "Bright Ideas for Branding"!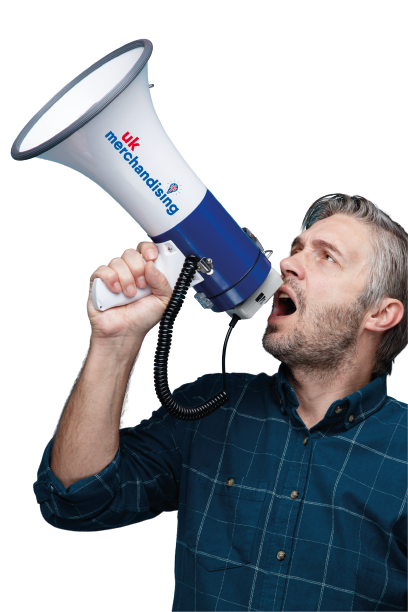 Over 40 years' experience; third-generation, family run
In-house production; 2 sites based in the Midlands
A team of experts; clothing & merchandise specialists
No project is too big or too small
We think global, but act local